1.     What is your relationship with the breed? When did you get your first Flatcoat?
We have had 5 Flatcoated Retrievers and bought my first year 2000. I breed to try and get really good working dogs.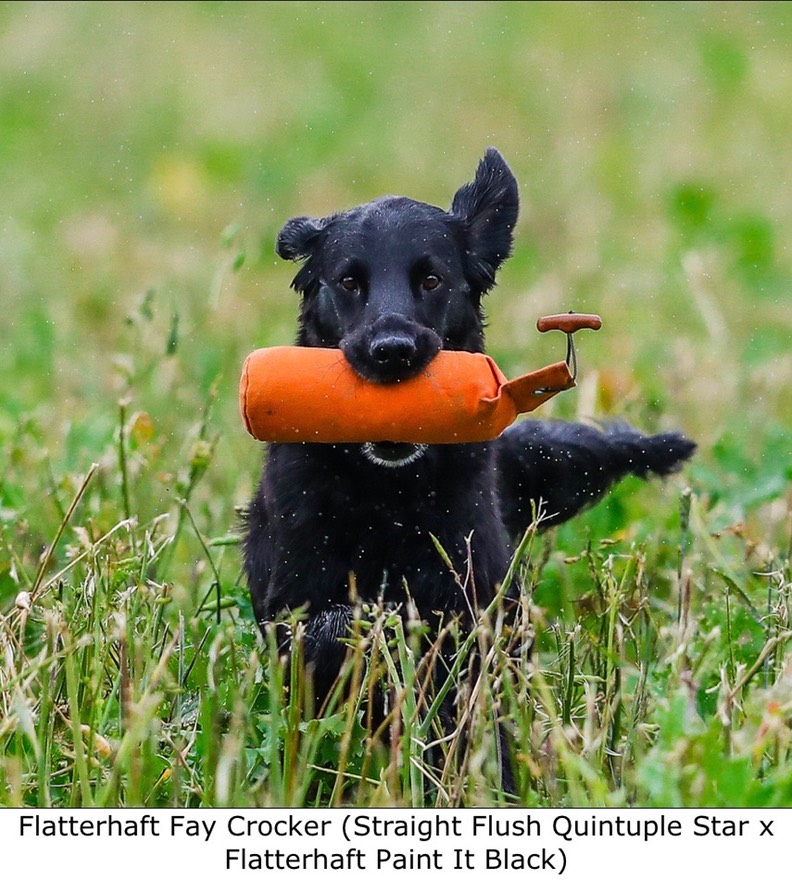 2.     What do you like the most in a working Flatcoated Retriever?
The kind open mind and the ability to really work/hunting for several days in a row. And that a Flatcoated Retriever can handle both heat and cold, so important when you pick up games or compete.
3.     What abilities do you look for when you are breeding a working Flatcoated Retriever
A healthy, open minded, strong going but yet soft to the handler and a clear off and on button. A really good working dog, with the right strong exterior and coat to be able to do the work that the breed is made for, hunting. Last but not least, I prefer a Flatcoated Retriever that are on the smaller size of the scale. One more thing that we often not talk about is to try and produce dogs that mature early.
4.     What could be done to promote the Flatcoat as a field trial/working test dog?
The best promotion we can get is to compete and to do really well on the big Championships.
5.     How does a working Flatcoat excel as a picking up dog?
Great I should say. The stamina, love for water work even when it is really cold, great marking skills. The independence to do a great after search on missing games. I feel confidence when I´m picking up with my dogs.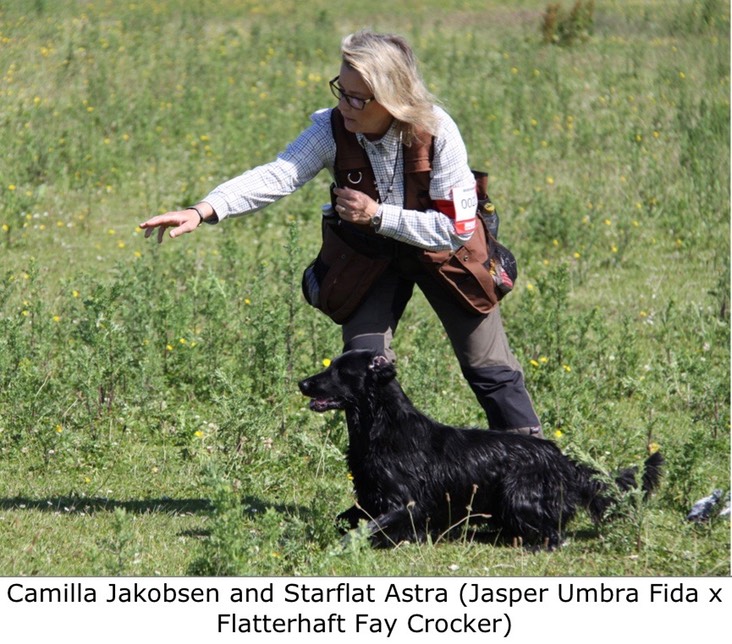 6.     What's important to emphasize when training a Flatcoated Retriever?
The most important thing is to learn the puppy the basic´s from the beginning. Be calm around the feet and to follow their leader. Teach the young dog to be relaxed when other dogs work. Build up the dog confidence and concentration to get the right balance between work and calmness. Last but not least every dog is an individual and should be trained thereafter.